Website design development and hosting for advocacy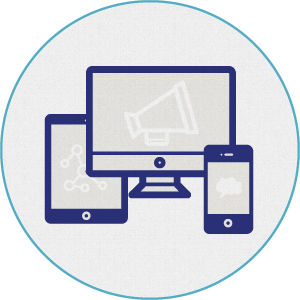 The Internet is an ever-changing landscape that presents both opportunities and challenges. Your website is the first impression of your organization and influences what partners, news organizations, and the public thinks of you. As a non-profit organization, you'll want to build on the brand recognition you've already established by engaging existing members and bringing new ones into the fold. To achieve this, you need to make your online activities meaningful, professional, and integrated with your offline presence. We can help you do that.
We help partner organizations build their digital media and online infrastructure. This includes everything from setting up social media accounts to integrating all of your disparate online properties into one digital identity. We tailor our services to meet the unique needs and requirements of our clients. We create elegantly simple websites in WordPress (and other CMSs if requested) so you don't need an in-house web developer to post your latest news update or advocacy opportunity – we'll show you how to use it!
We'll design and implement your website according to the latest best-practices and a few tricks we've learned over the years in non-profit advocacy. Your website will be mobile friendly, integrated with Facebook, Twitter, the entire suite of Google Webmaster tools, Google Analytics, optimized for performance, and designed with SEO in mind. Most importantly: you'll be able to use it.
If you're looking to move to a new hosting provider we can give you recommendations that fit your price point; or, we can host your website for you.
Send the Best Digital Media Team in Michigan an email with a few details about your organization and what you're looking for and we'll get back to you!
You can check out some of our work to get a better sense of what we do.
Digital media for advocacy
Today this is a given, but most of your audience – and especially the 18-25 crowd – is already online. They're online right now, in fact, and they're doing it on their cellphone.
You need to be there. But don't worry, you have the Best Digital Media Team in Michigan at your side.
For most non-profits it's always a question of resources: how can I do more with less? Social media provides you with a affordable and effective way of communicating and engaging your members and target audience. Moreover, social media is an invaluable tool for engaging the news media and helps drive your message in the press. We'll review your social presence, offer recommendations, help you set up and integrate your digital identity, and show you how to use everything. We'll show you how to leverage social media to promote your organization's brand  recognition, credibility, and help you achieve your goals. We can draft and implement your social media plan or show you the tools to use and a few tips and tricks to get it done.
Just want a general training on social media and the best tools to use to achieve your goals? We do that, too. Send us an email with a few details about your organization and what you're looking for and we'll get back to you!
Digital and traditional communications and public relations
Our overarching goal is to significantly expand civic engagement, media outreach and other communications in support of our partner organizations and progressive issues in Michigan. We accomplish this through the use of earned media, online tools, and trainings to expand communications capacity within partner organizations.
Our core work focuses on messaging, earned media, Web-based communications, and comprehensive trainings:
Messaging and Media Support – With research-based messaging we generate press on targeted issues of importance at the state and local level. Combined with the creative use of new media, including YouTube, Twitter and Facebook, we change the public dialogue. Progress Michigan connects  credible spokespeople with the appropriate reporter in a timely fashion. We help experts distill research into easy talking points for the public and press to consume.
Web and Social Media Support – Our Director of Digital Media and Webmaster assists groups in developing and deploying best practices in the design and use of Web sites and social media, with an emphasis on effectively integrating these online tools into other media and communications activities.
Rapid Media Response – Few non-profits have the ability or the time to work effectively with the media. Using the infrastructure we have built, we work with our non-profit clients to respond rapidly to breaking news and make sure that the press has their side of the story.
Building Communications Capacity – Our Communications and Capacity Building program provides specialized trainings on communications planning, message development, media events, interviewing, media list management, press release construction, story pitching and social media tactics and strategy.
When working with partner organizations we can provide:
Communications Capacity Building trainings tailored to the needs of partner organizations.
Rapid response to breaking stories to ensure the message is reported as part of the news cycle and that positive stories are moved and developed as second-day stories or beyond.
TV-centric media events, using strong visuals and strategically placed locations.
Press releases, press advisories, talking points and Q & A documents tailored to specific media events and developing stories as well as assist partner organizations in the release of reports and with other media activities.
Pitch stories to reporters utilizing our comprehensive and continually updated media and blogger lists and by leveraging our relationships with reporters, editors and assignment editors.
Develop messaging for earned media, Web content, online actions and other media.
Coordinate and provide "Stay on Message" prep practice sessions and other trainings as needed for partners and messengers doing media.
Conduct background briefings for reporters and bloggers.
Produce video and use YouTube and other online tools to drive the narrative around issues and leverage traditional earned media.
Provide expert advice and support for best practices in the development and use of organizational Web sites.